Poop Scoop Service In Trader's Point IN
enjoy your yard without the dirty work
Services for
every dog Owner
Residential
Commercial
Appartments
Get the best Poop Scoop Service In Trader's Point IN
If you're looking for a pet waste removal service that is affordable, reputable, and professional, then you've come to the right place. At Turd Burglars, due to our years of experience, hard work, and passion for the job, we can provide the best-rated Poop Scoop Service In Trader's Point IN. We have a dedicated team of hard workers, the most competitive prices, and a work ethic that leaves everyone 100% satisfied. We are proud of the high standards of work we deliver, and we know that once you have used us, you won't ever need anyone else. So, if you would like to join our ever-growing list of happy and loyal customers, just get in touch with our friendly team to get started. Our services are guaranteed to give you exactly what you need with no stress and no fuss.
Our Poop Scoop Service In Trader's Point IN Will Clean Your Home Up Instantly
There's no shame in admitting that while you love your pets, you don't love cleaning up their waste. If you've ever been scouring for waste in your backyard, wishing you didn't have to do it or someone else would do it for you, then stop right now. At Turd Burglars, we offer the perfect solution for you. Our professional, effective, and affordable Poop Scoop Service In Trader's Point IN is here to ensure that you never have to do the dirty work again. We're here to remove all the pet waste from your yard so you can fully enjoy the area without worrying about you, your family, or even guests accidentally stepping in any mess. Our services save you time, stress, and a lot of unpleasant work. Leave the job to the professionals and stop feeling guilty about not wanting to do it yourself!
Our Dog Waste Cleanup Process
Step 1
Our services are easy, simple, and convenient for you. To start, just get in touch with our friendly team either online or by phone, whichever you prefer. You can set your own frequency - we offer one-time, twice-weekly, and weekly scoops all at a time that suits you best. Our prices are extremely competitive, and we do everything we can to make them as low as possible for all our customers. We guarantee that we'll always be transparent about the price of the service, and you'll never have to deal with any extra charges or hidden costs.
Step 2
Now we have the details about when you would like us to visit; it's time for us to get to work! Our technicians will come at the agreed time and remove all the pet waste from your property, commercial business, or any surrounding area. This process is completely hassle-free for you! You can rely on our services to fully clear any area necessary and leave your yard or property sparkling clean! Our professional team will get to work efficiently and effectively, leaving behind no waste whatsoever!
Step 3
Enjoy the results of our work! It's as simple as that! You and your family can spend time in your yard knowing it's safe and clean, and you never have to worry about anyone treading in any mess! Likewise, if you're a commercial property, you'll never have to stress about your staff or customers experiencing anything similar. Our services are the only way to guarantee that spaces are fully clean and everyone is happy. With Turd Burglars, you never have to waste time cleaning up yourself, nor do you have to experience doing the unpleasant job ever again!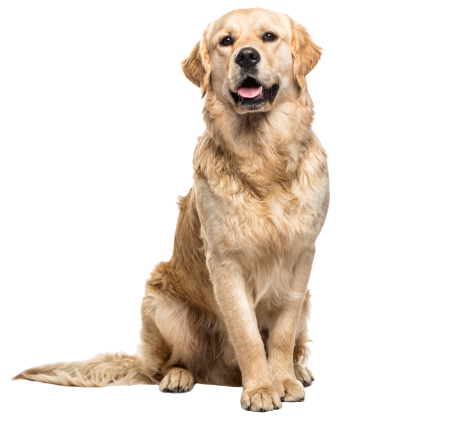 Poop Scoop Service In Trader's Point IN Will Keep Your Commercial Property Sparkling Clean
First impressions count when you're a commercial business. So you undoubtedly want to do everything you can to ensure your commercial property gives the best impression to all your customers, both old and new. One of the main ways to make the right impression is by keeping your building and the surrounding area clean. After all, a clean and well-cared-for property instantly attracts customers and ensures people return. That's where Turd Burglars comes in to help! We provide the highest-rated Poop Scoop Service In Trader's Point IN. We're here to remove all the animal waste that ends up on your property from all the wild animals that roam around. Having your commercial property free of all animal mess will guarantee that your customers are happy, not to mention the staff as well! Keep your business surroundings sparkling clean, save time, and attract more customers with the professional and affordable services of Turd Burglars!
Why choose our Poop Scoop Service In Trader's Point IN
Sometimes it can feel impossible to find a company that delivers high-quality work. Not to mention one that doesn't try to rip you off before or after the job is finished. Unfortunately, far too many companies operate like this, giving everyone in the industry a bad name. However, at Turd Burglars, we are here to change that. Our company is not like the others! We offer a reliable, trusted, and professional Poop Scoop Service In Trader's Point IN! Our service is effective, affordable, and delivers the results you want! We undercharge and overdeliver to ensure that all our customers have a consistent and reliable service that exceeds their expectations and doesn't stretch their budget. Our team has a fantastic reputation, we have five stars across the board, and our honest, top-quality service is loved by many. Our animal waste removal service is here to make your life easier, clean up your residential or commercial property, and do all the dirty work for you! Now that you've found Turd Burglars, you can stop looking for the best company for you as we're right here. Get in touch with our team today, and let us show you what a difference we can make!
Never Pick Up Poo Again!
Let Us do the dirty work!