Pet Waste Removal In Trader's Point IN
enjoy your yard without the dirty work
Services for
every dog Owner
Residential
Commercial
Appartments
Get the best Pet Waste Removal In Trader's Point IN
For the best animal waste removal service choose a company you can rely on. At Turd Burglars Pet Waste Removal In Trader's Point IN, our company has been servicing the pet waste removal needs of an ever-growing number of loyal customers in the area, with our dedicated team leaving everyone happy. Our standards are high, our prices are affordable, and our reputation is something we are proud of. Our years of experience has helped us flourish in the business, and you won't need anyone else after you have used us. We pride ourselves on our hard work and customer satisfaction, and you can be sure to only have a great experience when dealing with us. So don't delay, hire a reputable and professional company, and let us do the work for you.
Our Pet Waste Removal In Trader's Point IN Will Clean Your Home Up Instantly
As wonderful as it can be having pets, I'm sure we can all agree that cleaning up the waste is not a pleasant experience. How often have you wished that someone were on hand to do it for you? With our Pet Waste Removal In Trader's Point IN, you can have someone do it for you at an affordable price. Clean up your home instantly with our professional animal waste removal service, making sure your yard is clean and clear allowing you to enjoy your time without dealing with the waste yourself. Hiring a service like this can be a great benefit for your life, and while animal waste removal may be part of having a pet, it doesn't mean that you should feel guilty about having a company take care of the job for you. Free up your time, fully enjoy your yard, and don't feel bad about leaving the job to the professionals.
Our Dog Waste Cleanup Process
Step 1
The first step is scheduling the service with us, this can be done online or by phone whichever is the most convenient for you. You can also choose the frequency that you would like our team to visit your home. We offer one-time, twice-weekly, and weekly scoops all at a time that suits you best. It is during this step that you can also find out more information about the prices of our service so you are never in the dark about the cost.
Step 2
Once the details of your required service have been established, we will then start the process of coming to your home at the agreed times. Our technicians will come to remove pet waste from your yard all completely hassle-free to you. Our professional and trusted team will do the job efficiently and effectively leaving you happy every single time. There is no yard too big or the number of dogs too large for our expert team, we can tackle every and all pet waste problems swiftly and professionally.
Step 3
Spend your time on the stuff that matters like enjoying your clean yard with the whole family. Be at ease knowing that your yard is waste-free, your kids are safe from accidents, and the whole family can play out together. With our service, you won't have to worry about accidentally treading in any pet waste that you missed when you cleaned it up. Stop wasting your time and start enjoying a waste-free yard with our services.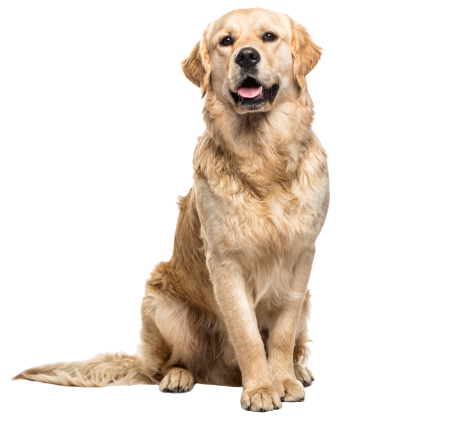 Pet Waste Removal In Trader's Point IN Will Keep Your Commercial Property Sparkling Clean
For those who are here searching for a commercial animal waste removal service, then we have great news for you because at Turd Burglars Pet Waste Removal In Trader's Point IN we have this service covered as well. We understand the importance of keeping a commercial property clean, not just for yourself and your staff, but for potential clients and even those passing by as well. The cleanliness of a commercial property is crucial to the impression you give as a company, and animal waste removal is a great part of keeping the area clean. With wild animals roaming around your commercial property and the surrounding area, it's completely normal that from time to time you will need to have the animal waste removed. It's not a nice job, to say the least, but a professional animal waste removal service is the perfect solution to this issue. Don't worry about your property being unclean, and certainly don't worry about having to do the job yourself when we are on hand to take care of everything. We thoroughly clean the area around your commercial property ensuring that animal waste never has to be an issue for you, your staff, and clients ever again.
Why choose our Pet Waste Removal In Trader's Point IN
No one likes to feel like a company is ripping them off or not providing the agreed service; in fact, it's due to there, unfortunately, being far too many companies around that operate like this. However, at Turd Burglars Pet Waste Removal In Trader's Point IN, we are a cut above the rest, with our positive reputation, excellent reviews, and loyal customers being a great testament to this. Our team is nothing short of hardworking, our company as a whole is reputable, and we strive to only give a top-quality service at honest and affordable prices for everyone. Our pet waste removal service can be a huge benefit to your home or commercial property, so don't miss out on something that can make your life easier and your property cleaner. We will do the unpleasant work and you can relax knowing everything is taken care of. Our team will never let you down, we can clean up your home or business in an instant and you will be amazed at the difference we can make.
Never Pick Up Poo Again!
Let Us do the dirty work!